The Philippines
When people found out that I was going to the Philippines, the first questions that would come up is, "Why, what's in the Philippines?" We decided to go for my husbands business but added a few weekend trips in between all of the business stuff. The Philippines are made up of 7,107 islands. The Philippines are South of Taiwan and just East of Vietnam.
Everyone was wonderful and very friendly, everyone spoke beautiful English.
Everything is so inexpensive compared to what we are used to pay for in the United States. I loved finding the malls and being able to go buy beautiful clothes at a fraction of the price they would have been at home.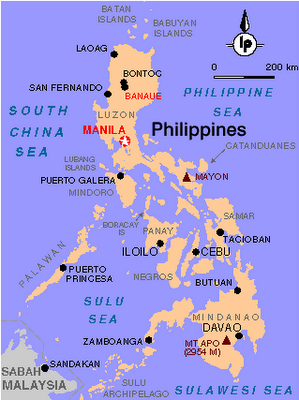 We first started in Manila where we spent 2 nights. Here, we located the SM Mall of Asia. It is huge, it is massive but what I really liked about it was it was nice and airy, you didn't feel claustrophobic with the large windows throughout the mall. This is the 3rd largest mall in the world. If you get sick of shopping, you could go visit the Olympic size Ice Rink, the Philippines IMAX Theatre or go learn something at the Science Museum.
Our first weekend trip was down to a small resort located in Negros Island.
After I got over the shock of the 3 hour drive into the complete middle of no where, we arrived at probably one of the most beautiful small boutique resorts I've ever stayed at. We watched the sunset along the beach, learned more about the local food, drinks and had some wonderful massages. It was very nice just to relax and enjoy the time together.
Our second weekend trip was completely different from our first. We had heard there was a Watersport Complex a short plane ride from Manila and were completely shocked at what we found. The Camsur Watersports Complex is a unique watersports park designed for wakeboarding, wakeskating and waterskiing. There is a 6-point cable ski system that pulls beginner riders all the way up to professional riders along. If you want time to practice before you get in the big lake, you can practice on one of their 3 training lakes. Of course the complex has places to stay from everything from Tiki Huts, Log Cabins, Villas, Shipping Containers, EcoVillage (Tough Sheds), to a Mansion.
If you are seeking a fun unforgettable adventure with beautiful people, I recommend you take a trip to the Phillipines.
Andrea Logsdon
Cruise & Travel Masters
800-264-0557